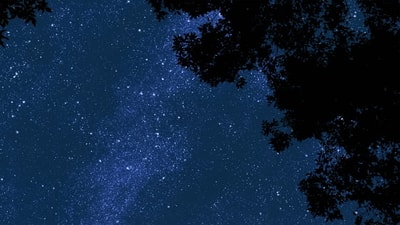 Surah At Tariq (Malam hari)
---
بِسْمِ اللَّهِ الرَّحْمَٰنِ الرَّحِيمِ
Bismillahirrahmaanirrahiim(i)
"Dengan menyebut nama Allah Yang Maha Pemurah lagi Maha Penyayang"
In the name of Allah, the Entirely Merciful, the Especially Merciful.
---
وَالسَّمَاءِ وَالطَّارِقِ – 86:1
Wassamaa-i wath-thaariq(i)
1. "Demi langit dan yang datang pada malam hari,"
By the sky and the night comer –
---
وَمَا أَدْرَاكَ مَا الطَّارِقُ – 86:2
Wa maa adraaka maa alth-thaariq(u)
2. "tahukah kamu apakah yang datang pada malam hari itu?"
And what can make you know what is the night comer?
---
النَّجْمُ الثَّاقِبُ – 86:3
Alnnajmu altstsaaqib(u)
3. "(yaitu) bintang yang cahayanya menembus,"
It is the piercing star –
---
إِن كُلُّ نَفْسٍ لَّمَّا عَلَيْهَا حَافِظٌ – 86:4
In kullu nafsin lammaa 'alaihaa haafizh(un)
4. "tidak ada suatu jiwapun (diri) melainkan ada penjaganya."
There is no soul but that it has over it a protector.
---
فَلْيَنظُرِ الْإِنسَانُ مِمَّ خُلِقَ – 86:5
Falyanzhuril insaanu mimma khuliq(a)
5. "Maka hendaklah manusia memperhatikan dari apakah dia diciptakan?"
So let man observe from what he was created.
---
خُلِقَ مِن مَّاءٍ دَافِقٍ – 86:6
Khuliqa min maa-in daafiq(in)
6. "Dia diciptakan dari air yang dipancarkan,"
He was created from a fluid, ejected,
---
يَخْرُجُ مِن بَيْنِ الصُّلْبِ وَالتَّرَائِبِ – 86:7
Yakhruju min baini shshulbi waalttaraa-ib(i)
7. "yang keluar dari antara tulang sulbi laki-laki dan tulang dada perempuan."
Emerging from between the backbone and the ribs.
---
إِنَّهُ عَلَىٰ رَجْعِهِ لَقَادِرٌ – 86:8
Innahuu 'alaa raj'ihi laqaadir(un)
8. "Sesungguhnya Allah benar-benar kuasa untuk mengembalikannya (hidup sesudah mati)."
Indeed, Allah, to return him [to life], is Able.
---
يَوْمَ تُبْلَى السَّرَائِرُ – 86:9
Yauma tublaas saraa-ir(u)
9. "Pada hari dinampakkan segala rahasia,"
The Day when secrets will be put on trial,
---
فَمَا لَهُ مِن قُوَّةٍ وَلَا نَاصِرٍ – 86:10
Famaa lahuu min quwwatin walaa naasir(in)
10. "maka sekali-kali tidak ada bagi manusia itu suatu kekuatanpun dan tidak (pula) seorang penolong."
Then man will have no power or any helper.
---
وَالسَّمَاءِ ذَاتِ الرَّجْعِ – 86:11
Waalssamaa-i dzaatir raj'i
11. "Demi langit yang mengandung hujan,"
By the sky which returns [rain]
---
وَالْأَرْضِ ذَاتِ الصَّدْعِ – 86:12
Waal-ardhi dzaati sh-shad'i
12. "dan bumi yang mempunyai tumbuh-tumbuhan,"
And [by] the earth which cracks open,
---
إِنَّهُ لَقَوْلٌ فَصْلٌ – 86:13
Innahuu laqaulun fashl(un)
13. "sesungguhnya Al Quran itu benar-benar firman yang memisahkan antara yang hak dan yang bathil."
Indeed, the Qur'an is a decisive statement,
---
وَمَا هُوَ بِالْهَزْلِ – 86:14
Wa maa huwa bilhaz(li)
14. "dan sekali-kali bukanlah dia senda gurau."
And it is not amusement.
---
إِنَّهُمْ يَكِيدُونَ كَيْدًا – 86:15
Innahum yakiiduuna kaydaa(n)
15. "Sesungguhnya orang kafir itu merencanakan tipu daya yang jahat dengan sebenar-benarnya."
Indeed, they are planning a plan,
---
وَأَكِيدُ كَيْدًا – 86:16
Wa akiidu kaydaa(n)
16. "Dan Akupun membuat rencana (pula) dengan sebenar-benarnya."
But I am planning a plan.
---
فَمَهِّلِ الْكَافِرِينَ أَمْهِلْهُمْ رُوَيْدًا – 86:17
Fa mahhilil kaafiriina amhilhum ruwaidaa(n)
17. "Karena itu beri tangguhlah orang-orang kafir itu yaitu beri tangguhlah mereka itu barang sebentar."
So allow time for the disbelievers. Leave them awhile.
---
==> | Juz Amma | <==
---