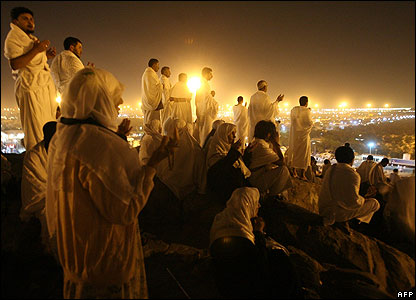 Surah An-Nas
---
بِسْمِ اللَّهِ الرَّحْمَٰنِ الرَّحِيمِ
Bismillahirrahmaanirrahiim(i)
"Dengan menyebut nama Allah Yang Maha Pemurah lagi Maha Penyayang"
In the name of Allah, the Entirely Merciful, the Especially Merciful.
---
قُلْ أَعُوذُ بِرَبِّ النَّاسِ – 114:1
Qul A'uudzu birabbin-naas(i)
1. Katakanlah: "Aku berlidung kepada Tuhan (yang memelihara dan menguasai) manusia."
Say, "I seek refuge in the Lord of mankind,
---
مَلِكِ النَّاسِ – 114:2
Malikinnaaas(i)
2. "Raja manusia."
The Sovereign of mankind.
---
إِلَٰهِ النَّاسِ – 114:3
Ilaahin-naas(i)
3. "Sembahan manusia."
The God of mankind,
---
مِن شَرِّ الْوَسْوَاسِ الْخَنَّاسِ – 114:4
Min syarril waswaasil khannaas(i)
4. "Dari kejahatan (bisikan) syaitan yang biasa bersembunyi,"
From the evil of the retreating whisperer
---
الَّذِي يُوَسْوِسُ فِي صُدُورِ النَّاسِ – 114:5
Al Ladzii yuwaswisu fii shuduurin-naas(i)
5. "yang membisikkan (kejahatan) ke dalam dada manusia,"
Who whispers [evil] into the chest of mankind
---
مِنَ الْجِنَّةِ وَالنَّاسِ – 114:6
Minal jinnati wannaas(i)
6. "dari (golongan) jin dan manusia."
From among the jinn and mankind."
---
==> | Juz Amma | <==
---
---
---
Terimakasih sudah mengunjungi situs kami. Jika terdapat kesalahan penulisan pada artikel atau link rusak, menampilkan iklan tidak pantas dan masalah lainnya, mohon laporkan kepada Admin Web (Pastikan memberitahukan link Artikel yang dimaksud). Atau bagi anda yang ingin memberikan kritik dan saran silahkan kirimkan pesan melalui kontak form di halaman Contact Us.
---