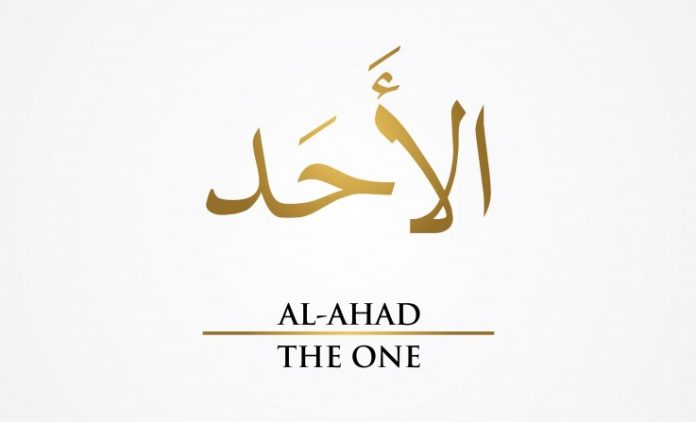 Surah Al-Ikhlas (Memurnikan Keesaan Allah)
---
بِسْمِ اللَّهِ الرَّحْمَٰنِ الرَّحِيمِ
Bismillahirrahmaanirrahiim(i)
"Dengan menyebut nama Allah Yang Maha Pemurah lagi Maha Penyayang"
In the name of Allah, the Entirely Merciful, the Especially Merciful.
---
قُلْ هُوَ اللَّهُ أَحَدٌ – 112:1
Qul Huwallahu Ahad(un)
1. Katakanlah: "Dia-lah Allah, Yang Maha Esa."
Say, "He is Allah, [who is] One,
---
اللَّهُ الصَّمَدُ – 112:2
Allahu sh-shamad(u)
2. "Allah adalah Tuhan yang bergantung kepada-Nya segala sesuatu."
Allah, the Eternal Refuge.
---
لَمْ يَلِدْ وَلَمْ يُولَدْ – 112:3
Lam yalid walam yuulad
3. "Dia tiada beranak dan tidak pula diperanakkan,"
He neither begets nor is born,
---
وَلَمْ يَكُن لَّهُ كُفُوًا أَحَدٌ – 112:4
Wa lam Yakun Lahu kufuwan ahad(u)
4. "dan tidak ada seorangpun yang setara dengan Dia."
Nor is there to Him any equivalent."
---
==> | Juz Amma | <==
---