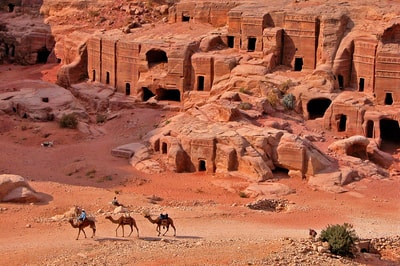 Surah 'Abasa (Bermuka masam)
---
بِسْمِ اللَّهِ الرَّحْمَٰنِ الرَّحِيمِ
Bismillahirrahmaanirrahiim(i)
"Dengan menyebut nama Allah Yang Maha Pemurah lagi Maha Penyayang"
In the name of Allah, the Entirely Merciful, the Especially Merciful.
---
عَبَسَ وَتَوَلَّىٰ – 80:1
'Abasa watawallaa
1. "Dia (Muhammad) bermuka masam dan berpaling,"
The Prophet frowned and turned away
---
أَن جَاءَهُ الْأَعْمَىٰ – 80:2
An jaa-ahul a'maa
2. "karena telah datang seorang buta kepadanya."
Because there came to him the blind man, [interrupting].
---
وَمَا يُدْرِيكَ لَعَلَّهُ يَزَّكَّىٰ – 80:3
Wa maa yudriika la'allahuu yazzakkaa
3. "Tahukah kamu barangkali ia ingin membersihkan dirinya (dari dosa),"
But what would make you perceive, [O Muhammad], that perhaps he might be purified
---
أَوْ يَذَّكَّرُ فَتَنفَعَهُ الذِّكْرَىٰ – 80:4
Au yadz-dzakkaru fatanfa'ahudz-dzikraa
4. "atau dia (ingin) mendapatkan pengajaran, lalu pengajaran itu memberi manfaat kepadanya?"
Or be reminded and the remembrance would benefit him?
---
أَمَّا مَنِ اسْتَغْنَىٰ – 80:5
Ammaa maniistaghnaa
5. "Adapun orang yang merasa dirinya serba cukup,"
As for he who thinks himself without need,
---
فَأَنتَ لَهُ تَصَدَّىٰ – 80:6
Fa-anta lahuu tashaddaa
6. "maka kamu melayaninya."
To him you give attention.
---
وَمَا عَلَيْكَ أَلَّا يَزَّكَّىٰ
– 80:7
Wa maa 'alaika allaa yazzakkaa
7. "Padahal tidak ada (celaan) atasmu kalau dia tidak membersihkan diri (beriman)."
And not upon you [is any blame] if he will not be purified.
---
وَأَمَّا مَن جَاءَكَ يَسْعَىٰ – 80:8
Wa ammaa man jaa-aka yas'aa
8. "Dan adapun orang yang datang kepadamu dengan bersegera (untuk mendapatkan pengajaran),"
But as for he who came to you striving [for knowledge]
---
وَهُوَ يَخْشَىٰ – 80:9
Wa huwa yakhsyaa
9. "sedang ia takut kepada (Allah),"
While he fears [ Allah ],
---
فَأَنتَ عَنْهُ تَلَهَّىٰ – 80:10
Fa-anta 'anhu talahhaa
10. "maka kamu mengabaikannya."
From him you are distracted.
---
كَلَّا إِنَّهَا تَذْكِرَةٌ – 80:11
Kallaa innahaa tadzkirat(un)
11. "Sekali-kali jangan (demikian)! Sesungguhnya ajaran-ajaran Tuhan itu adalah suatu peringatan,"
No! Indeed, these verses are a reminder;
---
فَمَن شَاءَ ذَكَرَهُ – 80:12
Faman syaa-a dzakarah(u)
12. "maka barangsiapa yang menghendaki, tentulah ia memperhatikannya,"
So whoever wills may remember it.
---
فِي صُحُفٍ مُّكَرَّمَةٍ – 80:13
Fii shuhufin mukarramat(in)
13. "di dalam kitab-kitab yang dimuliakan,"
[It is recorded] in honored sheets,
---
مَّرْفُوعَةٍ مُّطَهَّرَةٍ – 80:14
Marfuu'atin muthahharat(in)
14. "yang ditinggikan lagi disucikan,"
بِأَيْدِي سَفَرَةٍ – 80:15
Bi-aidii safarat(in)
15. "di tangan para penulis (malaikat),"
[Carried] by the hands of messenger-angels,
---
كِرَامٍ بَرَرَةٍ – 80:16
Kiraamin bararat(in)
16. "yang mulia lagi berbakti."
قُتِلَ الْإِنسَانُ مَا أَكْفَرَهُ – 80:17
Qutilal insaanu maa akfarah(u)
17. "Binasalah manusia; alangkah amat sangat kekafirannya?"
Cursed is man; how disbelieving is he.
---
مِنْ أَيِّ شَيْءٍ خَلَقَهُ – 80:18
Min ayyi syai-in khalaqah(u)
18. "Dari apakah Allah menciptakannya?"
From what substance did He create him?
---
مِن نُّطْفَةٍ خَلَقَهُ فَقَدَّرَهُ – 80:19
Min nuthfatin khalaqahu faqaddarah(u)
19. "Dari setetes mani, Allah menciptakannya lalu menentukannya ."
From a sperm-drop He created him and destined for him;
---
ثُمَّ السَّبِيلَ يَسَّرَهُ – 80:20
Tsummassabiila yassarah(u)
20. "Kemudian Dia memudahkan jalannya,"
Then He eased the way for him;
---
ثُمَّ أَمَاتَهُ فَأَقْبَرَهُ – 80:21
Tsumma amaatahu fa-aqbarah(u)
21. "kemudian Dia mematikannya dan memasukkannya ke dalam kubur,"
Then He causes his death and provides a grave for him.
---
ثُمَّ إِذَا شَاءَ أَنشَرَهُ – 80:22
Tsumma idzaa syaa-a ansyarah(u)
22. "kemudian bila Dia menghendaki, Dia membangkitkannya kembali."
Then when He wills, He will resurrect him.
---
كَلَّا لَمَّا يَقْضِ مَا أَمَرَهُ – 80:23
Kallaa lammaa yaqdhi maa amarah(u)
23. "Sekali-kali jangan; manusia itu belum melaksanakan apa yang diperintahkan Allah kepadanya,"
No! Man has not yet accomplished what He commanded him.
---
فَلْيَنظُرِ الْإِنسَانُ إِلَىٰ طَعَامِهِ – 80:24
Falyanzhuril insaanu ilaa tha'aamih(i)
24. "maka hendaklah manusia itu memperhatikan makanannya."
Then let mankind look at his food –
---
أَنَّا صَبَبْنَا الْمَاءَ صَبًّا – 80:25
Annaa shababnaal maa-a shabbaa(n)
25. "Sesungguhnya Kami benar-benar telah mencurahkan air (dari langit),"
How We poured down water in torrents,
---
ثُمَّ شَقَقْنَا الْأَرْضَ شَقًّا – 80:26
Tsumma syaqaqnaal ardha syaqqaa(n)
26. "kemudian Kami belah bumi dengan sebaik-baiknya,"
Then We broke open the earth, splitting [it with sprouts],
---
فَأَنبَتْنَا فِيهَا حَبًّا – 80:27
Fa-anbatnaa fiihaa habb(an)
27. "lalu Kami tumbuhkan biji-bijian di bumi itu,"
And caused to grow within it grain
---
وَعِنَبًا وَقَضْبًا – 80:28
Wa 'inaban waqadhbaa(n)
28. "anggur dan sayur-sayuran,"
وَزَيْتُونًا وَنَخْلًا – 80:29
Wa zaituunan wanakhlaa(n)
29. "zaitun dan kurma,"
وَحَدَائِقَ غُلْبًا – 80:30
Wa hadaa-iqa ghulbaa(n)
30. "kebun-kebun (yang) lebat,"
And gardens of dense shrubbery
---
وَفَاكِهَةً وَأَبًّا – 80:31
Wa faakihatan wa-abbaa(n)
31. "dan buah-buahan serta rumput-rumputan,"
مَّتَاعًا لَّكُمْ وَلِأَنْعَامِكُمْ – 80:32
Mataa'an lakum wali-an'aamikum
32. "untuk kesenanganmu dan untuk binatang-binatang ternakmu."
[As] enjoyment for you and your grazing livestock.
---
فَإِذَا جَاءَتِ الصَّاخَّةُ – 80:33
Fa idzaa jaa-atish-shaakh-khat(u)
33. "Dan apabila datang suara yang memekakkan (tiupan sangkakala yang kedua),"
But when there comes the Deafening Blast
---
يَوْمَ يَفِرُّ الْمَرْءُ مِنْ أَخِيهِ – 80:34
Yauma yafirrul maru min akhiih(i)
34. "pada hari ketika manusia lari dari saudaranya,"
On the Day a man will flee from his brother
---
وَأُمِّهِ وَأَبِيهِ – 80:35
Wa ummihi wa-abiih(i)
35. "dari ibu dan bapaknya,"
And his mother and his father
---
وَصَاحِبَتِهِ وَبَنِيهِ – 80:36
Wa shaahibatihi wabaniih(i)
36. "dari istri dan anak-anaknya."
And his wife and his children,
---
لِكُلِّ امْرِئٍ مِّنْهُمْ يَوْمَئِذٍ شَأْنٌ يُغْنِيهِ – 80:37
Likulliimri-in minhum yauma-idzin sya'nun yughniih(i)
37. "Setiap orang dari mereka pada hari itu mempunyai urusan yang cukup menyibukkannya."
For every man, that Day, will be a matter adequate for him.
---
وُجُوهٌ يَوْمَئِذٍ مُّسْفِرَةٌ – 80:38
Wujuuhun yauma-idzin musfirat(un)
38. "Banyak muka pada hari itu berseri-seri,"
[Some] faces, that Day, will be bright –
---
ضَاحِكَةٌ مُّسْتَبْشِرَةٌ – 80:39
Dhaahikatun mustabsyiratun
39. "tertawa dan bergembira ria,"
Laughing, rejoicing at good news.
---
وَوُجُوهٌ يَوْمَئِذٍ عَلَيْهَا غَبَرَةٌ – 80:40
Wa wujuuhun yauma-idzin 'alaihaa ghabarat(un)
40. "dan banyak (pula) muka pada hari itu tertutup debu,"
And [other] faces, that Day, will have upon them dust.
---
تَرْهَقُهَا قَتَرَةٌ – 80:41
Tarhaquhaa qatarat(un)
41. dan ditutup lagi oleh kegelapan."
Blackness will cover them.
---
أُولَٰئِكَ هُمُ الْكَفَرَةُ الْفَجَرَةُ – 80:42
Uulaa-ika humul kafaratul fajarat(u)
42. "Mereka itulah orang-orang kafir lagi durhaka."
Those are the disbelievers, the wicked ones.
---
==> | Juz Amma | <==
---