Are you planning a trip to Bhutan? Are you confused on how to plan your trip? If yes, our guide today can help you out. This guide aims to guide you about everything which you need to plan your trip in the right way. When heading to a foreign country, it is a good idea to gather as much information as possible before planning your trip. Our guide below aims to do that. With this guide, it will not only be easy for you to plan your trip but to execute it as well.
Without any further delay, let us share with you the tips and guidelines which you need to follow to plan your trip.
Know the peak season
Like any other country, Bhutan has a peak season and a non-peak season. You need to be aware of the same before you plan your trip. The peak seasons include:
March to May
September to November
If you're planning a visit to the country during the peak season, it would be better to book your tour at least 2 to 3 months in advance. Only once you do so, you can get a good deal when it comes to accommodation and flight tickets. However, if you do not like crowds, you can stick to the non-peak season.Now that you are aware of the peak and non-peak seasons, it is time to find out the best season to visit. If you prefer clear skies and pleasant weather, you should head over in April, May, September, and October. While the weather might be cold outside, but the sky will be clear. Moreover, this is not the monsoon season, and therefore trekking will be safely possible as well. The monsoon season in Bhutan is from July to August. However, the country does not experience heavy monsoons. It experiences light rains only. Nevertheless, you will not be able to go for trekking during this season. If you want to visit the country during the winter, you should head over from December to February. It is the season in which you should visit the country if you're looking to explore the spiritual side of Bhutan. There is also a mushroom picking festival during the season. Thus, the season in which you visit the country will be dependent on the type of attractions that you want to visit.
Understand the cost difference
While we are still talking about the peak season and the non-peak season, it is essential to understand the cost difference between both. When you know this cost difference, you can plan your trip in a much better way. The daily tariff, which often includes the tour cost during the peak season, is $ 250 per day. For the non-peak season, it is around $ 200 per day. If you're short on budget and do not want to splurge on your Bhutan trip, you can plan to visit during the non-peak months.
Go in bigger groups
The surcharge levied by the country is such that if you're going solo or along with your companion, the charge will be higher. A better alternative is to go in groups of 3 or more. We will highlight the surcharge tariff levied by Bhutan below to help you understand why we are saying so.
The daily surcharge on a single traveler is the US $40.
If you're traveling as a couple, the surcharge/tax reduces to US $ 30 per person per night.
If you're going with a group of 3 or even more, the surcharge reduces down to 0.
So, if you want to save money on your Bhutan trip, the best way is to plan the tour with a group of 3 or more. Do all these details sound confusing to you? If yes, it is better to go with the tour company. A tried and tested tour company can make it easy for you to travel to Bhutan and experience all the tourist attractions. You won't have to deal with the bookings personally. The only caveat is that you should choose an established tour company. While looking for a tour company, you have to go with the company which has specialized Bhutan packages. It is a good idea to go through the reviews of the tour company before choosing one. The advantage of selecting a tour company is that it will arrange everything for you like:
Visa
Accommodation
Sightseeing
Treks
Also, if you hire a tour company for bigger groups, you can avail group discounts. If you want to have a comfortable trip without having to spend a lot of time organizing it, you should go with a tour company.
Choose the right accommodation
Do you want to experience Authentic Bhutan?If yes, it is a good idea to go with Homestay. It will allow you to mingle with the local culture and the local people. You will be able to experience local food. Many homestays offer modern facilities as well. It means that even when you prefer to go for a homestay, you will be comfortable. However, if you want to unwind in the lap of luxury, homestays are not for you. You have to decide if you wish to experience the country in luxury or want to know more about the local customs and traditions. Accordingly, you can select the type of accommodation that you prefer.
Plan the sightseeing points
Bhutan is a tourist-friendly country, and you can explore most of the destinations around the country. However, you need to get zone travel permits for some regions. If you're deciding on the sightseeing points at the last minute, you will not be able to get these permits right away. In that case, the tour agency or the tour operator will not be able to help you. A much better alternative is to plant the sightseeing points in advance. Once you do so, getting the zone permits quite easy. Usually, you can get such a permit within 48 hours. However, it is a good idea to decide about the sightseeing places and inform the same to your tour operator before you embark on the trip. It will ensure that they can include the essential sites in your tour and make the entire trip very comfortable and enjoyable for you.
Get ready for some spicy food
When you're heading over to any country, you would often try to explore the local food. The local cuisine allows you to mingle with the natives and understand their traditions. However, when heading over to Bhutan, you should expect spicy food. The natives believe that any meal without the chili pepper is not up to the mark.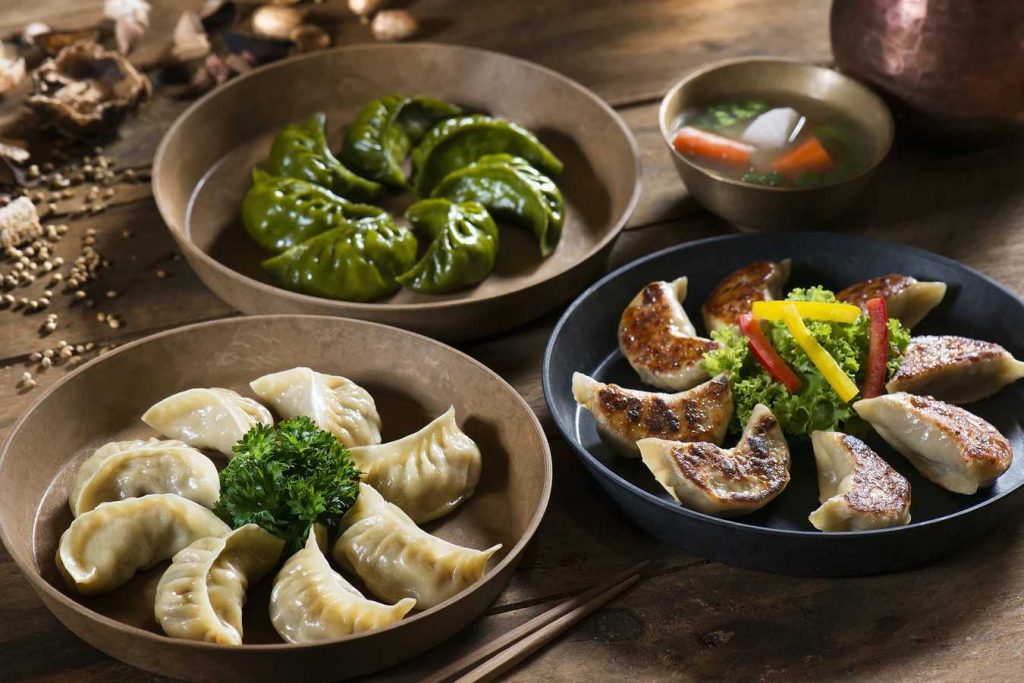 There are a few things which you can do about it. These include:
If you love spicy food, then you should have no problems at all.
If you prefer less spicy food, it is a good idea to inform the chef or the staff of the restaurant to make modifications accordingly.
If you have some strict dietary restrictions, you should let your tour operator know about the same.
These three tips will help you get the kind of food which you want. However, if you're going to a buffet restaurant, unfortunately, you cannot do much about it.
ATMs are in short supply
ATMs are in short supply in the country. You should get as many US dollars as possible out of an  ATM at the airport. The capital has quite a few ATMs, but around the country, they are sparse. US dollars and Indian rupees are widely accepted. You can get these from the ATMs when you arrive in Bhutan. Generally speaking, the tour costs include everything. Therefore, you would need at the most $ 100-$ 150 throughout the entire trip apart from the tour cost. It is a good idea to get these out of the airport ATM so that you are never short on cash throughout the journey.
Scale peaks only below 6000 m
Are you solely heading to Bhutan to scale some peaks? Bhutan allows you to scale peaks up to 6000m in elevation. The mountains above that are restricted. These are considered to be sacred, and therefore it is against local rules, regulations, as well as traditions to scale those peaks. However, heights up to 6000 m are easily accessible, which ensures that if you love mountaineering, you can climb those peaks. You will find local guides, and permits are easy to get by. You can inform your tour operator of the same, and they will be able to arrange everything for you.
Keep yourself covered
When you're heading over to local monasteries as well as temples, it is a good idea to keep yourself covered. The same is valid for government offices. You have to dress conservatively and ensure that you are covered.
Some of the clothes which you should carry with yourself include:
Long pants
Full sleeved shirts or T-shirts
Full-length jeans
Closed shoes
It would be better to carry a jacket to cover yourself up. When in Bhutan, you should keep yourself covered as much as possible to adhere to the local customs and traditions. As it is, the cold weather does not give you much liberty to wear any other type of clothes. However, you should pack conservatively, keeping the local traditions in mind.
Get a SIM from the airport
If you want to remain connected, it is advisable to get a local SIM from the airport near the Capital city Thimphu. One thing which you need to keep in mind is that even if you have a local SIM card for your phone, you will only get a signal when you're in the cities. The coverage is pretty patchy when you head over the countryside. However, the sparse network coverage is also welcome, considering the Wi-Fi hotspots are few and far in between. A local SIM will set you back anywhere between $9 and $15 depending on the data limit you need. It is a good idea to get it right from the airport to ensure that you can stay connected from the start of your trip.
Enjoy the national sport
The national sport of Bhutan is Dha (Archery). You should include an archery field in your tour to experience the national game. Almost every town in the country has an archery field. That is why; finding one near you won't be a problem. Many times, you can witness a local match when you head over to the archery field as well. The skills of the local archers are sure to impress you. It is an experience which you should have.
Do not miss Paro and Punakha
Are you short on time or money? If so, you should at least include Paro and Punakha in your itinerary. Paro is home to Paro Dzong, which is a world-famous site. Nearby Paro, you will find a trail that leads you to Tiger's Nest. It is a scenic trail and takes 6 hours. It will lead you up to 3100 m where the temple is located. Punakha, on the other hand, houses some of the most mesmerizing Dzongs in Bhutan. It also has a river flowing nearby where you can indulge in whitewater river rafting. It means that if you want to try out some adventure sports, that is a possibility as well. These two destinations will not only help you explore the local traditions to the fullest but also help you rewind in the lap of the scenic beauty of Bhutan.
Decide on entry and exit points carefully
When heading over to Bhutan, you have two options. You can fly into the only airport in the country which is located at one hour's drive away from the capital city, Thimphu. It is connected by air from countries like Bangladesh, India, Nepal. The other option which you have is entering Bhutan from India. While the drive is pretty scenic, but it is a long trip and, therefore, will tire you down. The best way to enter the country is by air. It will ensure that you can have a comfortable entry into the country. If you're on a budget, however, a road entry will suit you.
So, if you're planning a trip to Bhutan, our guide above will simplify things for you. Using our guide, you can experience Bhutan in its entirety. The guide will also help you in planning your trip according to your budget. It means that without overspending, you can experience a country that has undisturbed and pristine beauty. What are you waiting for? Plan your Bhutan trip today! You can also contact Druk Asia Representative in Indonesia here https://www.drukasia.co.id/